Mask necklace made with 3D printer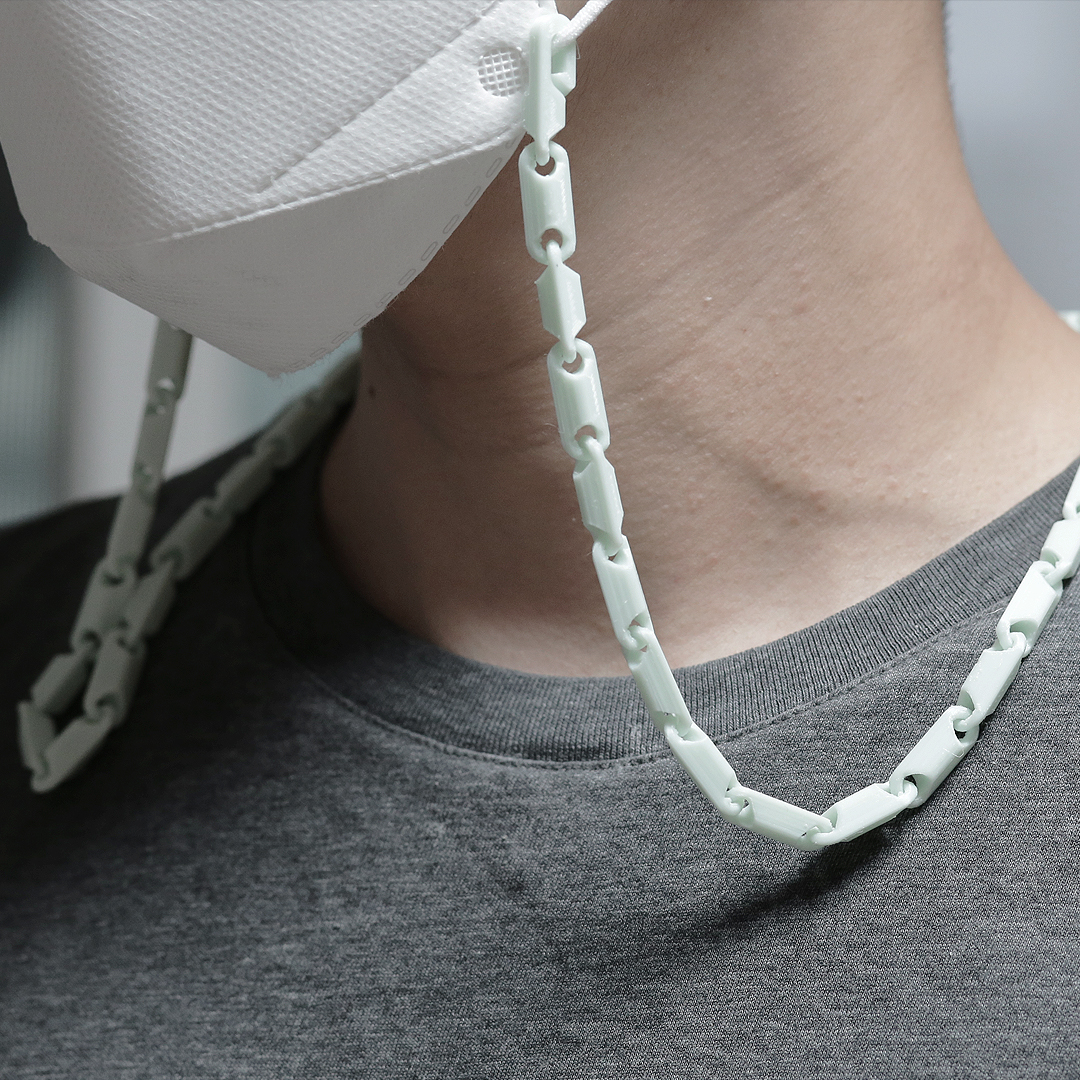 In these days when masks are indispensable, We made a mask necklace using 3D printing technology.
Layers of filaments are piled up to form a loop and are connected. When they are assembled, it becomes a chain.
When you are not using a mask, it is convenient to hang it around your neck, hook on a wall, or a doorknob.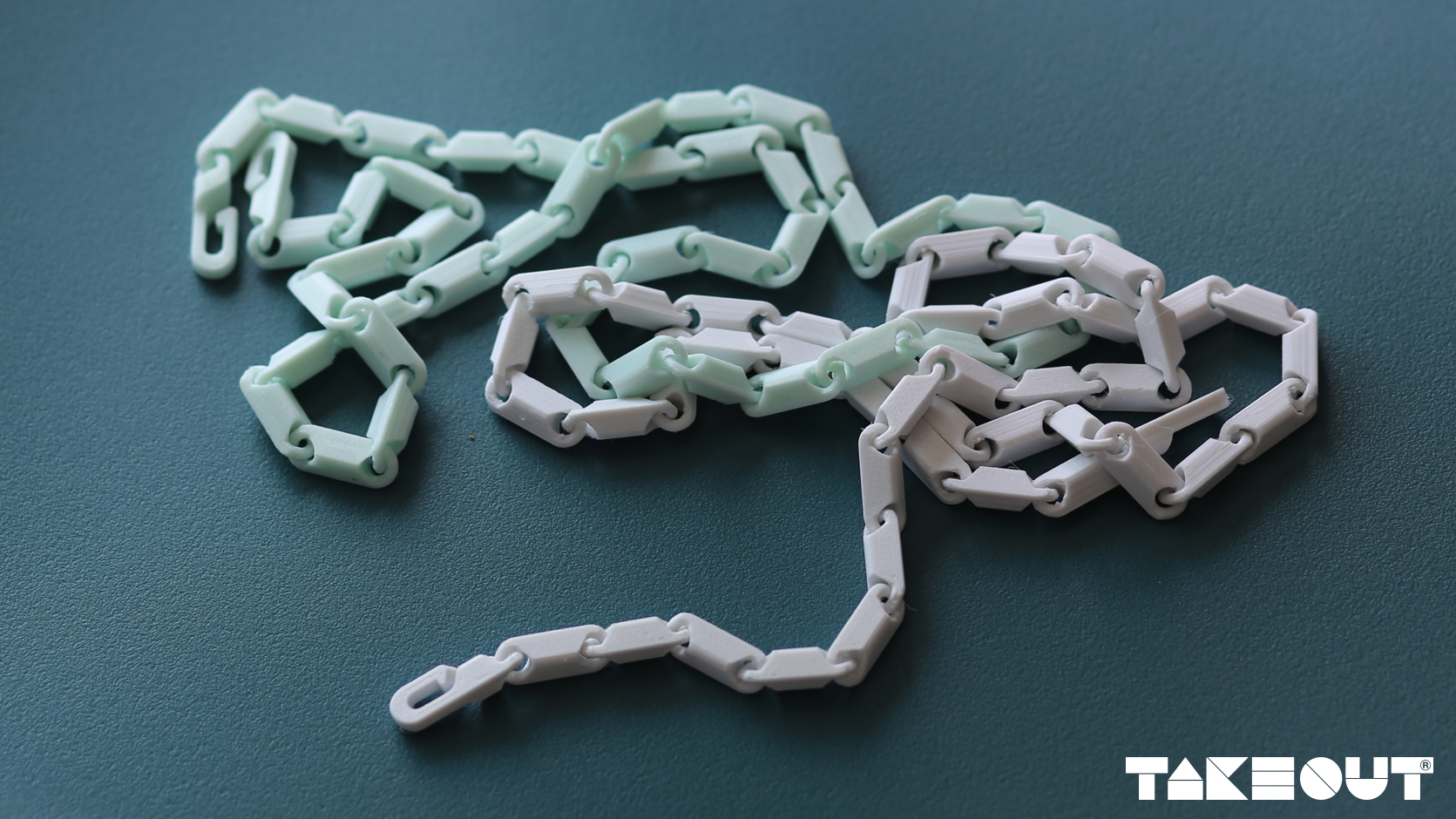 No needs support and assemble.
It is a design that is different from the string necklaces that are commonly used in the surroundings and is only possible with 3D printing.
Print and use any color you like, and gift it to your friend.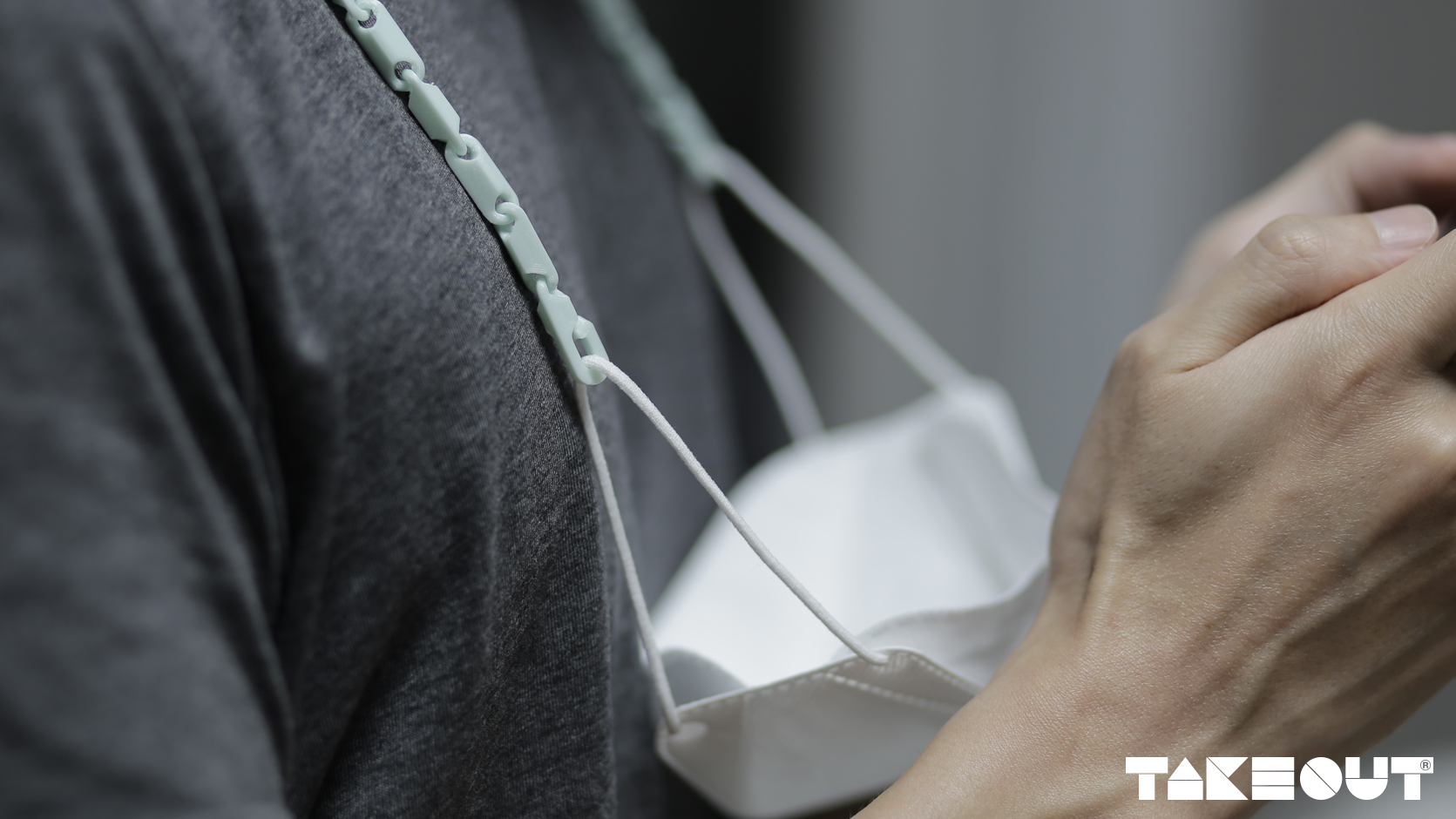 You can use hooks on both ends of the mask strap.
The quality may vary depending on the printer settings or filament type. Please refer to the product description for detailed setting values.
First, check your print bed leveling and use PLA+ as much as possible.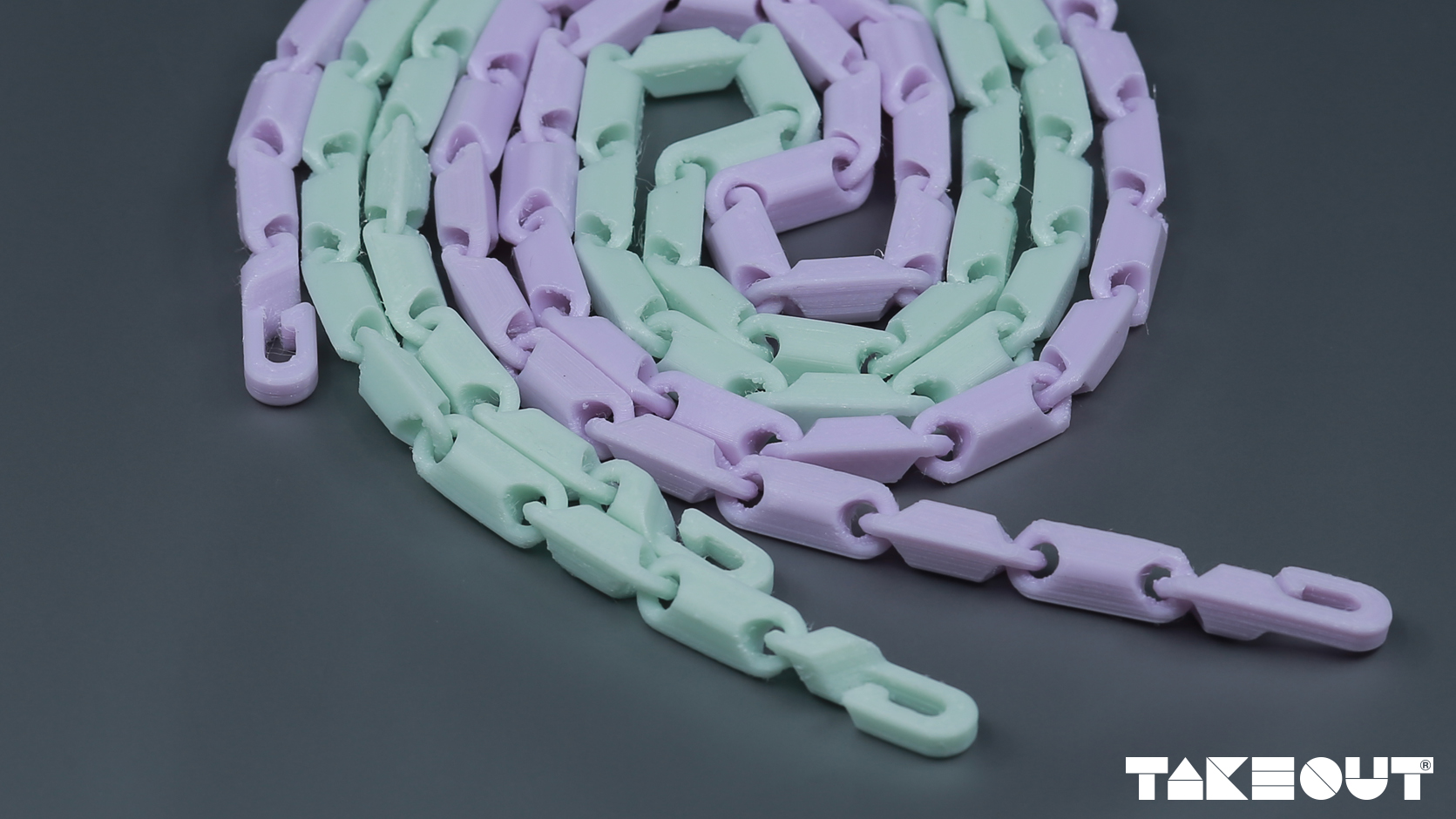 Stay tuned. Keep waiting for the next ideas.
Thank you.